Here are some of the day's notable cleantech announcements from around the world:
Minister of State for New and Renewable Energy Bhagwanth Khuba declared that the Ministry of Finance had approved Central Financial Assistance (CFA) for solar pumps up to 15 HP capacity in the northeast and the Himalayan states, given their topography. About 10% of the total allocated CFA will be extended to community agriculture in areas with high water tables with restrictions on the number of large capacity pumps. A higher CFA of 50% of the benchmark cost or the cost discovered by tender, whichever is lower, is provided for the installation of stand-alone solar pumps under component B of the PM-KUSUM program . The higher CFA also applies to individual grid-connected solar agricultural pumps under Component C of the program in the northeastern and hilly states and union territories.
The European Commission approved 2.98 billion euro (~$3.04 billion) German funding program for green district heating. Subsidies will be granted to operators of district heating networks to finance feasibility studies and build heating networks powered at least 75% by renewable energy or waste heat. Heat network operators will be able to benefit from operating aid for the production of renewable heat through solar thermal installations and heat pumps. The program will run until August 30, 2028 and is expected to support the installation of approximately 681 MW of renewable heat generation capacity per year.
Stainless Steel Wind bagged an order from NTPC Renewable Energy for the commissioning of a 200 MW wind project in Gujarat. Inox will supply and install DF 113/92 – 2 MW wind turbines with a rotor diameter of 113 meters and a hub height of 92 meters. Common infrastructure such as the 220 kV pooling substation at Dayapar and the very high voltage transmission lines have been commissioned. Inox will provide full operation and maintenance of the project. The commissioning of the project is scheduled for January 2024.
Hydrogen technology company Aurora Hydrogen raised $10 million in Series A funding led by Energy Innovation Capital. Participating investors include Williams, Shell Ventures, Chevron Technology Ventures and the George Kaiser Family Foundation. This funding is in addition to additional funding from the Natural Sciences and Engineering Research Council of Canada that the team received earlier this year. The funding will be used to construct and operate a 200 kg-H2/day demonstration plant for field testing in Edmonton, Canada. Aurora is evolving its microwave pyrolysis technology to produce hydrogen and solid carbon without generating CO2 emissions or consuming water. Aurora claims its hydrogen generation technology has the potential to reduce global CO2 emissions by more than 900 million tonnes per year.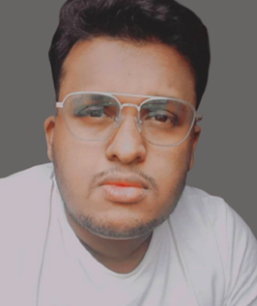 Arjun Joshi is a journalist at Mercom India. Prior to joining Mercom, he worked as a technical writer for enterprise resource software companies based in India and overseas. He holds a BA in Journalism, Psychology and Optional English from Garden City University, Bangalore. More articles from Arjun Joshi.